Gift Shop Items to Purchase

Ornaments
Station Road Schoolhouse
The 108 year old Station Road Schoolhouse proudly stands atop a hillside on Station Road in West Chester, Ohio. The original schoolhouse was built in 1875, but was lost to a fire in 1900. On the same foundation, a larger two-room school was built to accommodate the growing numbers of students. Grades one through four were housed in one room and grades five through 8, in the other room. This is the only two-room schoolhouse in Butler County, Ohio.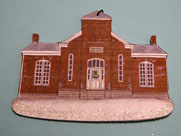 Cabin in the Clearing
This cabin was originally built in 1833 in Preble County as a two-story home and was relocated to Keehner Park. It was purchased with contributions by local school children and private individuals.
Ornaments are available through the West Chester-Union Township Historical Society. Proceeds help to further the preservation of our history.
Ornaments are $10 each.

---
Books


Our Alma Mater
by Dorothy Aufranc, Eileen Parson, and D. Russel Lee. A compilation of facts about the Union Township Centralized School from 1919-1959.
These books are $10.00 each.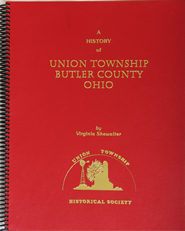 A History of Union Township
,
Butler County Ohio
by Virgina Shewalter. Describes the history of our area from prehistoric times up to the 1970s.
These books are $25.00 each.
---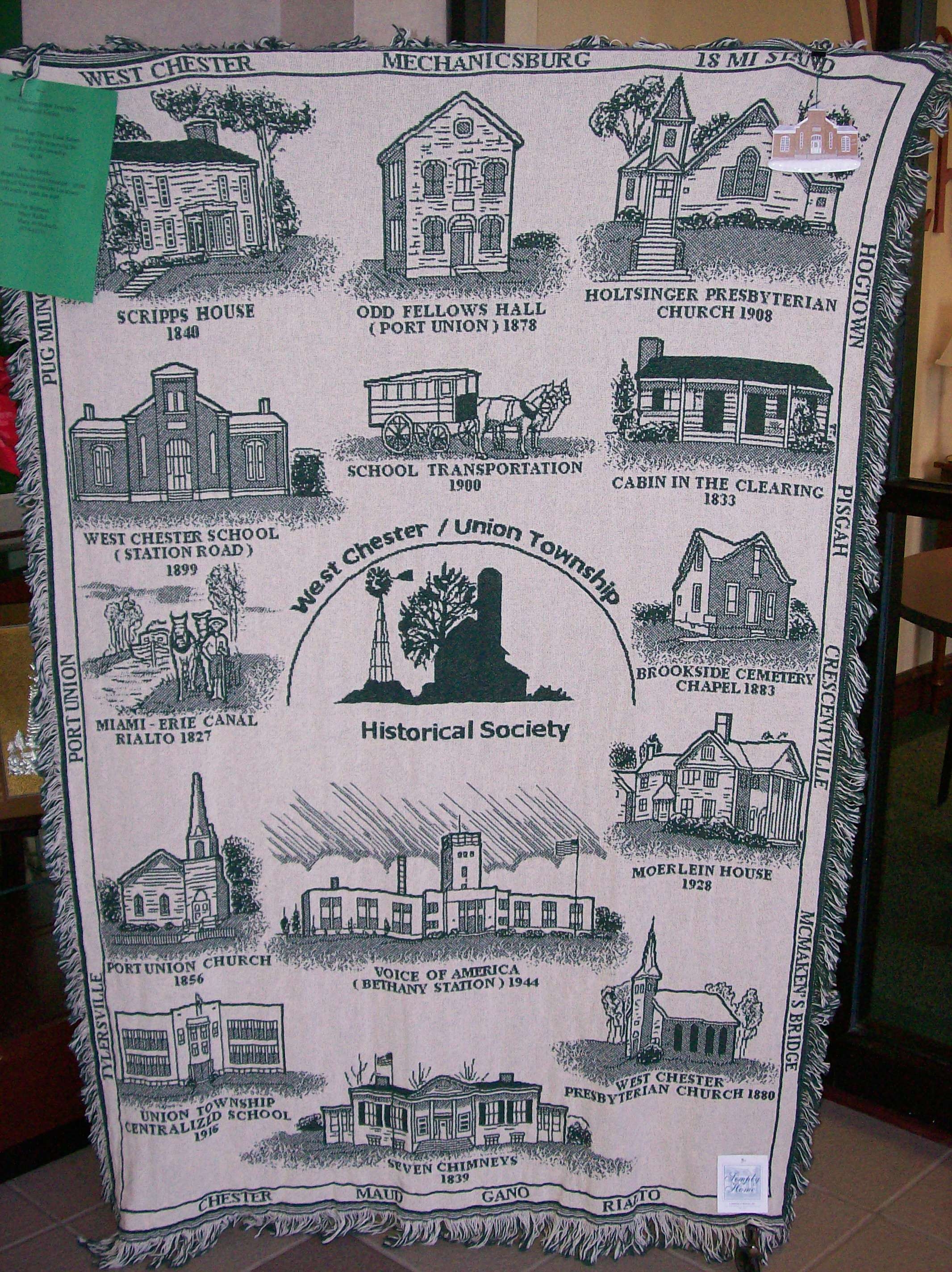 Throws
Great for picnics, curling up with a good book, or as a gift for someone you know! Throws measure 50" x 70" and are available in Hunter Green and Cranberry.
Throws are $40.00 each.
*All prices are subject to change.
To purchase any of these items, please call (513 874-4373) or email
westchesterhistory@gmail.com
.
---